Temple Spa is a British company specialising in luxury, high end botanical skin care and beauty products that use essential oils and organic ingredients. Riad Rieki are proud to present a new set of treatments using this wonderful product. We offer facials and foot and hand treatments that can be used as stand alone treatments or add ons to make your therapy extra special. Prices start from £45 upwards.
Temple Spa products are made from a mix of botanicals and pure essential oils. These luxury, high end products are beautifully scented with no artificial ingredients and not tested on animals. Your skin deserves the best!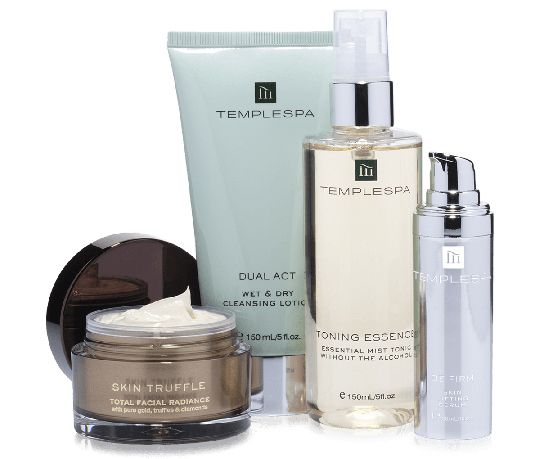 Luxury Temple Spa Facial - £50
Facial Treatment includes; hot towel pore relax, followed by 20 minute Gold Truffle masque which will hydrate leaving skin plump and radiant. Followed by, a deep cleanse, tone, then moisturise with Temple Spa luxury Skin Truffle, We then use Windows of the Soul eye cream to tone and firm beneath the eyes. We finish with a neck massage using award winning neck toning gel, Exalt.
Temple Spa Foot & Leg Massage - £45
Temple Spa Head Massage - £45
Temple Spa Back, Neck, Head Massage £45